Paly ~ Class of '61

TO THOSE CELEBRATING MARCH BIRTHDAYS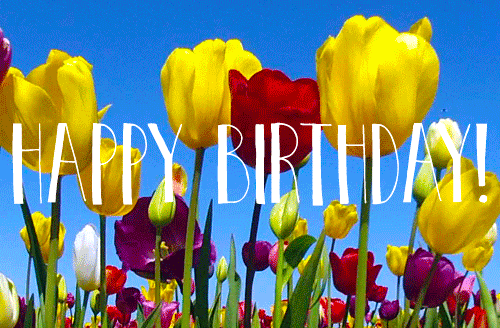 For many of you this is a milestone birthday year! What a blessing to have lived so long. May you create more good memories, and increase in wisdom as you reflect on your lives.

THOUGHTS ON TURNING 80
"This is the point in the journey where a decent person turns inward. Old age is the pause that God gives us to reflect on what we've done and what we've left undone. And above all, to ponder where we might be going next. It's a time to think about the fate of one's soul, asking the pressing questions: 'What's the point of all of this? Is all we have merely a yawning void or is there more?'" ~ author unknown

Congratulations to our prolific authors
Announcing a new class author and recent publications by class authors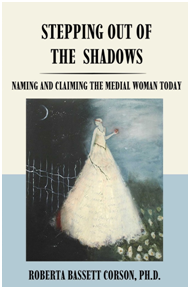 Roberta (Bobbie) Bassett Corson, Ph.D.
Retired CN-UMC clergy, Clinical/Depth Psychologist
www.robertabcorson.com Available on Amazon


Please see the Class Author's page for more information about Bobbie and a description of her book.

Randall Got just published his 5th book. See below and on the Author's page for more information
Note: my apologies to Randall for previously failing to include some of his prior books on the Authors' page which are now posted.
January, 2023
Available on Amazon in both Kindle and paperback editions.
ATTENTION - Paly Veterans et al: Hoping you can provide some additional information for this Paly junior who has done a yeoman's job researching and gathering photos and articles for his book. If you're interested in contacting him, you can use the Contact Us form and I'll send you his email address or for those who have my email address, you can contact me directly.
Many thanks in advance for being willing to help this student out. Pam
For the most current information and updates on all things Paly, check out the Alumni and Friends of Palo Alto High School website: for direct link, click here > www.palyalumni.net
60th Reunion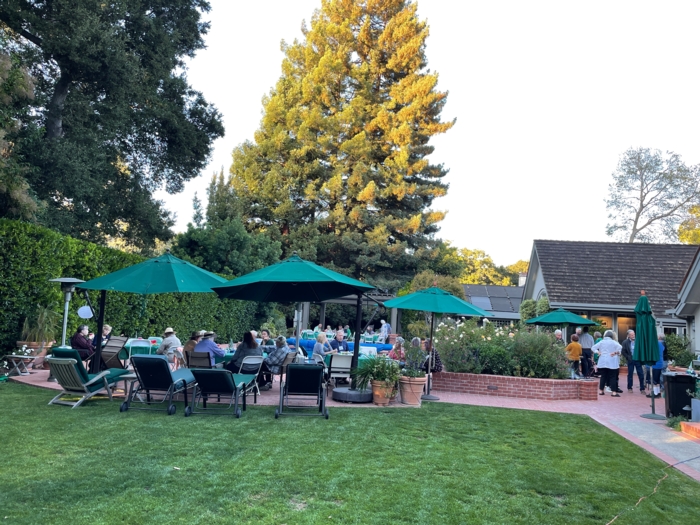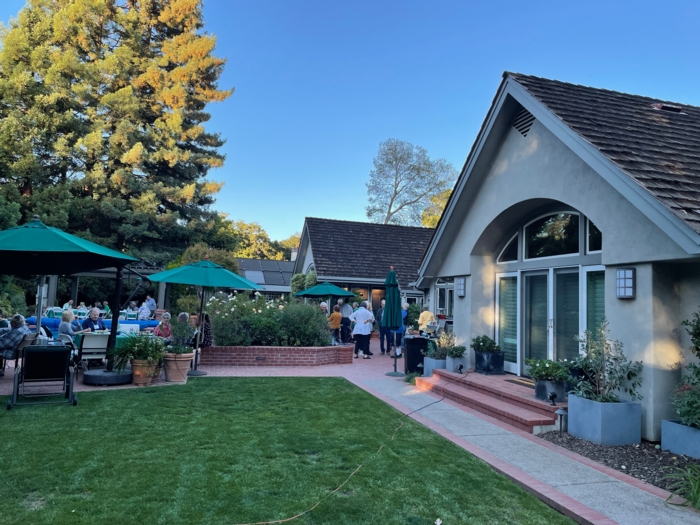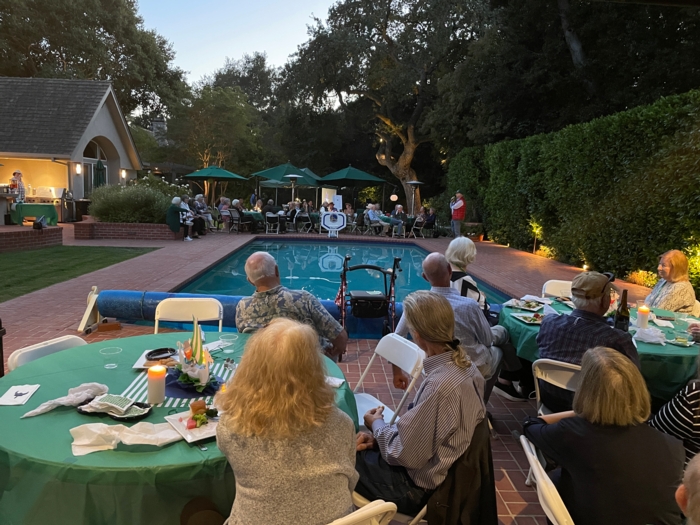 Peter Steinhart (standing- red vest) sharing some fun stories and memories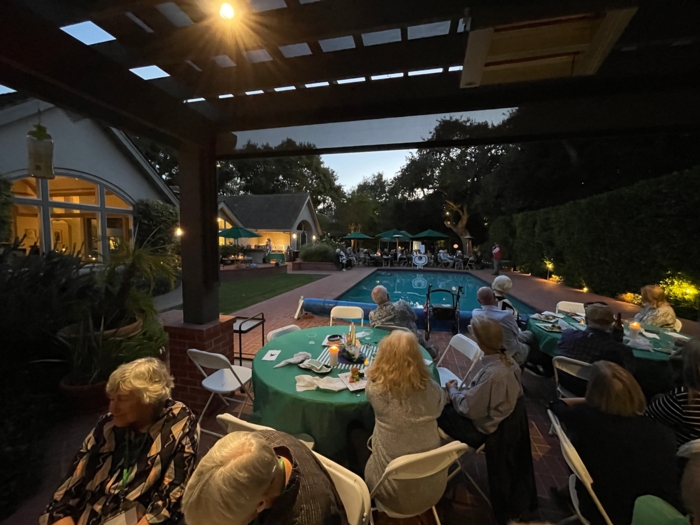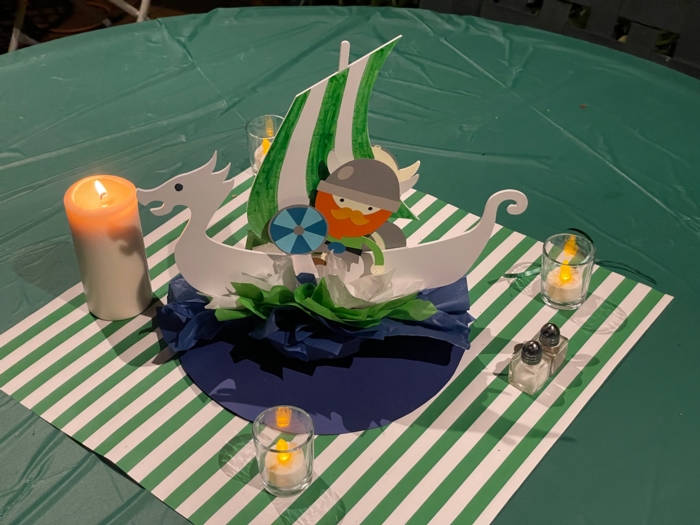 CENTERPIECES - Compliments to LOUISE BUCKWALTER RISING'S CREATIVITY AND HANDIWORK
Campaniles, Madronos, and more...
click on > http://palyjournalismarchive.pausd.org/
ABOUT THE COLLECTION
The Palo Alto High School Journalism Archive preserves over 120 years of student voices by digitizing award-winning Paly publications from 1895 to present day. Explore this unique collection, which offers student perspectives on important local, national and international events. All Madronos, available Campaniles and other publications are included in these archives.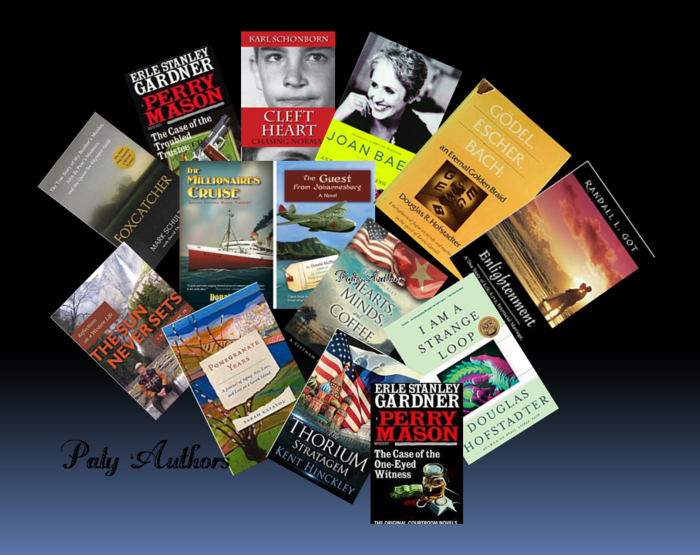 "When we're connected to others, we become better people."
-- Randy Pausch, The Last Lecture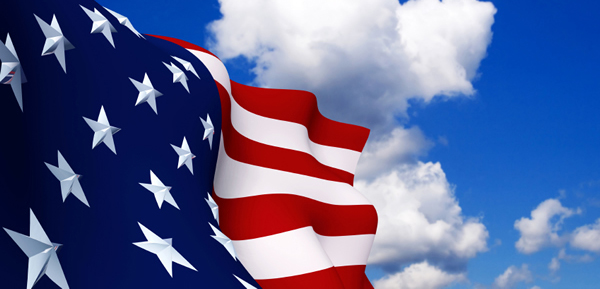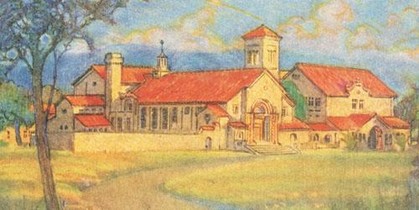 "The high school experience is the mother lode of group memories. It's the imprint and paradigm because that's where our roots are; it was the site of our coming of age and where adult life started, where we found our first role models and maybe our first love."
Dick Henning