PUBLISHED AUTHORS - PALY CLASS OF ' 61
Our class seems to have a plethora of authors. As one so aptly stated: "a credit to Paly's great English teachers." The list includes various award winning authors, including one Pulitzer Prize Winner. Listed in alphabetical order by author....
most recent author's publications listed immediately below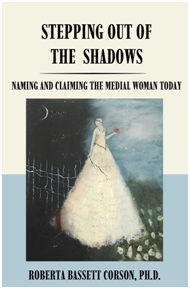 Once or twice in a lifetime, if one is fortunate and is listening, one hears one's own name called. This is an experience akin to falling in love, to standing on a mountain peak, or to holding your own child for the first time. This is an experience of soul. It was just such an encounter that seeded this exploration, which is a work of soul. As you engage with me in this medial experience, I hope that you also will hear your name called.
Medial women are highly intuitive and perceive what most do not. They are able to see through the material world to the deep unconscious as well as to experience what is unexpressed in the atmosphere. They gain insight from the unconscious through irrational channels such as visions, voices,dreams, images, and bodily perceptions. The medial tends to live between worlds: between the unconscious and the conscious, between the past, the now, and the future, between spirit and material, between life and death. Her knowing is universal rather than personal, and her task is to translate the messages she hears and knows to the larger community. This may come at some cost to her within Western culture.
The feminine medial archetype is not understood or honored in our social order, and many medial women today unknowingly have made choices that have not served their medial nature. Some, like me, never knew their true nature until it was named. They survived by accepting other archetypes as their primary patterns of being, archetypes more acceptable to contemporary culture. Other medial women have moved to the interstices of society so that they may live their true identity freely, though they may feel like dandelions growing in the cracks of a sidewalk. Some have literally been tortured and cast out with the names "Weird," "Insane," or "Evil." There are countless unknown medial women who long to become who they truly are, but who have been bruised by cultural wariness of the irrational and mysterious.
Most journeys have a path from beginning to end, which is somewhat direct. This journey is different, for it is a journey through "the web of mediality." This web moves in and out in many directions from the central point of mediality, with long and short strands that intersect and support each other. As we follow these strands, we will discover that some of them are sticky and uncomfortable, but since it is the medial that is spinning the web, she can be playful as well as insightful, and her web is beautiful. Together we shall venture into this web of mediality in all its shimmering colors and cob-webby shadows.
This book has been described as "water in the desert" and "a cosmic wink."
"Roberta Corson has given us an offering of love. Honoring her teacher and mentor, Toni Wolf, she invites us on a journey to meet the medial woman; welcome her into our classrooms and therapy sessions, discover her in those we love, and even in our own selves. In this playful yet serious work, she tells stories, her own and those of others, that touch the untapped knowing that many women sense but have no language to express. She elegantly weaves theory, interviews, insights, and wisdom in a multilayered tapestry. In her playful yet serious way, she offers fresh and creative freedom to so many who live the liminal experience of the Medial. This is groundbreaking work, offering a much-needed perspective for a world hungry for meaning and hope."
Reverend, Dr. Sharon G, Thornton, PhD Professor Emerita, Andover Newton Theological School
Hello, I'm Roberta Bassett Corson, but please call me Bobbie. I'm a Medial Woman. You will come to know more about me and what it is to be a medial woman as you read my book.
Love, gratitude and wonder are my life-blood. I feel blessed every day by the people in my family and life. I am passionate about gatherings of diverse people. I love to hand-write personal letters. I need trees. My soul is fed by color and design. I "just know" some things in inexplicable ways. I am drawn to be with those who suffer. I listen to my dreams. I am compelled to create. I am not afraid of death. I believe in the Eternal Power of Love, which I call God but is known by many other names.
This is some of the inward part of me. There is also an outward part.
I grew up in Palo Alto in a medical family with three younger brothers. My mother was a nurse who became a fulltime mother, and my father was a doctor who taught in the medical school. My childhood homelife was grounded in practical values, love, honesty, and hard work, and for the most part it was stable. I played the violin from childhood well into adulthood, which always balanced-out the stress of life. We spent every summer exploring the wonders of nature at our cabin at Fallen Leaf Lake, near Lake Tahoe. My brother and father both died from different diseases the year I graduated from college which changed the lives of each in our family forever.
I've always loved going to school with the unique experiences each has offered. I earned a BA in English from Lawrence University, an MDiv from Pacifica School of Religion, and a Ph.D. in Clinical/Depth Psychology from Pacifica Graduate Institute. I also spent a year in a program at The University of California San Francisco training as a hospital chaplain.
Theology class in seminary was the setting for meeting the love of my life, we married within a year 54 years ago. We have two children and two grandchildren, and we worked as co-pastors in culturally diverse United Methodist Churches in Northern California for 35 years. As a private practice clinical psychologist I've also enjoyed working with people in the depth of their psyches. My husband and I are retired and are enjoying the adventures that this time of life brings. We currently live in Saratoga, CA between the Santa Cruz Mountains and Silicon Valley which in its very location is a medial place.

Second Chance Against the Third Reich : U.S. Colonel Rescues His Daughter From the Nazis by Kent Hinckley available through Amazon
Prior to D-Day, Colonel Dirk Hoffman, suffering from shell shock (today known as PTSD), finds out from MI-6 that the Nazis will arrest his estranged daughter. She married an SS major in 1938. Hoffman goes behind enemy lines with the aid of the German Resistance to rescue his daughter and lead their escape from Berlin thereby incurring the rage of an SS general who is obsessed with his capture. Hoffman and his daughter overcome incredible odds and near-death situations to reach the safety of Switzerland only to find that a mole in U.S. Intelligence has set a trap to kill them.
Robert Boaz
Alaskan Quest
My Four Legged Friends
Christopher Burdick
and in Chris' own words....
"Hey, I'm a published author! Twice, in fact, although they are chapters on public sector labor law published by LEXIS-NEXIS and sold to dull, boring California employment and labor lawyers (like me) including my latest attempt, published earlier this year, in which I co-authored a chapter on California Public Sector Pensions (a subject about which I actually know something! A lot, in fact, obscure, hyper-technical knowledge gained over 31 years of actually doing it, and being one of the half-dozen or so union-side advocates generally blamed for being responsible for the present mess people claim we are in).
My prior effort was about 20 years ago, when I co-authored a chapter on the scintillating and thrilling subject of Notices, Motions, and Stays in the California Continuing Education of the Bar (CEB) volume on Administrative Mandamus (CCP Sec. 1094.5).
Chris: "Wanna a copy? A few pages of either tome and a hot glass of milk at night and you will fall instantaneously asleep."
RANDALL GOT
Published: January, 2023
Kindle and Paperback editions
Available through Amazon
Reflections on the trials and tribulations of a 79-year-old seeker of truth and wisdom through his true stories and observations experienced from 1960 through 2022. Essays are complemented by sage quotes that will educate, tickle and expand the curious and introspective minds.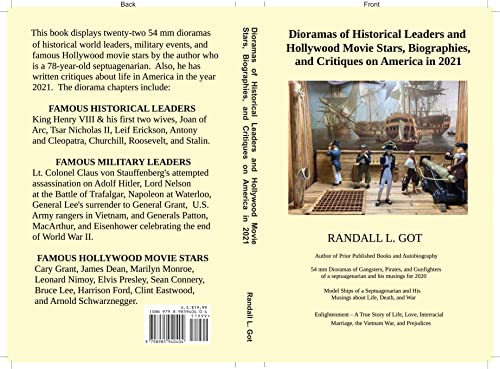 Dioramas of Historical Leaders and Hollywood Movies Stars, Biographies, and Critiques on America in 2021
by Randall Got - Kindle Edition available through Amazon
This book displays twenty-two 54 mm dioramas of historical world leaders, military events, and famous Hollywood movie stars by the author who is a 78-year-old septuagenarian. Also he has written critiques about life in America in 2021. The diorama chapters include:King Henry VIII & his first two wives, Joan of Arc, Tsar Nicholas II and Rasputin, Lief Erickson, Antony and Cleopatra, Churchill, Roosevelt, and Stalin at Yalta. Famous military leaders are Lt. Colonel Claus von Stauffenberg's attempted assassination on Adolf Hitler, Lord Nelson at the Battle of Trafalgar, Napoleon at Waterloo, General Lee's surrender to General Grant, U.S. Army rangers in Vietnam, and generals Patton, MacArthur, and Eisenhower celebrating the end of World War II. Famous Hollywood movie stars are Cary Grant, James Dean, Marilyn Monroe, Leonard Nimoy, Elvis Presley, Sean Connery, Bruce Lee, Harrison Ford, Clint Eastwood, and Arnold Schwarznegger.
The author also critiques America in 2021. There are six critiques: 1. Brave New World 2021, 2. The Tragic Legacy of Robert E. Lee, 3. The Second Battle Between the States, 4. The Rise and Fall of the Golden State, 5. The decline of the American Empire, and 6. Could Black Monday Happen Again?
The dioramas were made in 2020 and 2021. The author believes that the dioramas are some of his best dioramas that he has made.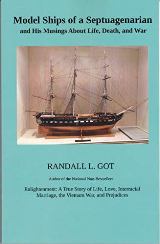 Model Ships of a Septuagenarian: and His Musings About Life, Death, and War
by Randall L. Got - Jan. 2020 - Kindle and Paperback editions available through Amazon
This book was written by a 75-year-old misoneist who reminisces about the good old days. He displays eleven wooden model ships that he built from kits, one a year, since he retired in 2004. They are the HMS Pandora, the Roter Lowe, the Royal Caroline, the Brigantine Revenge, the HMS Victory, the Sao Miguel, the USS Constitution, the Royal Yacht Mary, a Roman Bireme, a Mississippi Riverboat, and the Red Dragon Junk. In addition to the pictures of each ship, there is a short description of the history of the ship and the men that sailed them.
The book also includes four historical dioramas that he built and the story behind them. They are: The Gun Fight at the O.K. Corral, The Triumph of Scipio Africanus, Custer's Last Stand, and The Jousting Tournament of King Henry II of France. They are displayed in 24x12x12 inch wooden display cases.
In addition to his musings on Life and Death, there are chapters about the Philippine-American War and the Battle of Attu Island. As a bonus there is a chapter on his friend Frank Shimada and his memoirs about his tour of duty with the 442nd RCT during World War II.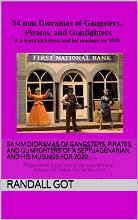 .
54 mm Dioramas of Gangsters, Pirates, and gunfighters of a septuagenarian and his musings for 2020 by Randall Got Jan 27, 2021 Available on Amazon
This book displays twenty-five 54 mm dioramas of notorious gangsters, pirates and wild west gunfighters that I crafted over the past eight years. Along with each diorama is a brief biography of their killings, misdeeds, lawlessness, and in most cases their violent deaths. The stories of these villainous characters are riveting lessons that crime, killings, and misadventures will almost always lead you down a path to destruction. Men that live outside the laws of society will live a life that Thomas Hobbes called, "solitary, poor, nasty, brutish and short." Their stories are vivid examples of man's immoral nature who would happily steal everything that you own, if you did not lock the front door to your house. The dioramas pictured in my book are of Gangsters: Charles "Lucky" Luciano, Benjamin "Bugsy" Siegel, Alphonse Gabriel "Al" Capone, George "Machine Gun Kelly" Barnes, John Herbert Dillinger, and Bonnie & Clyde. Pirates: Sir Henry Morgan, Stede Bonnet, John "Calico Jack" Rackham, Francois O'Lonnais, Edward "Ned" Low, Edward England, Captain William Kidd, Edward "Blackbeard" Teach, Bartholomew Roberts, and Cornelis Corneliszoon. Gunfighters: James Butler "Wild Bill" Hickok, Butch Cassidy and the "Sundance Kid," Jesse Woodson James, John Wesley Hardin, Henry "Billy the Kid" McCarty, Sheriff Pat Garrett, Doc Holliday and Wyatt Earp.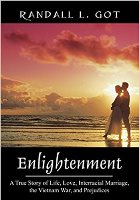 Enlightenment: A True Story of Life, Love, Interracial Marriage, the Vietnam War, and Prejudices by Randall L. Got (Feb 13, 2014) available at Amazon
All the world's a stage, and all the men and women merely players. They have their exits and their entrances, and one man in his time plays many parts, ..." As You Like It, Act II, Scene VII - by William Shakespeare. Come and relive the 50s, 60s, and 70s if you are over forty years old, or come and marvel at those wonderful decades if you are thirty-nine years old or younger. Journey through the "Schoolboy" age, the "Lover" age, the "Soldier" age, and the "Justice" age of the "Seven Ages of Man," played by an All-American male of Chinese heritage. Randall L. Got retells his life's story growing up in the San Francisco Bay Area, and coping with trials and tribulations of adolescence, pursuing a college education, seeking romance, coping with Army life during the Vietnam War, weathering his parents' disapproval of his interracial marriage, and building a successful thirty-three year career in accounting and finance as the Vice President of Finance for CHA Industries. Each role has fortuitously led him to inner peace, serenity, and enlightenment which will hopefully allow him to gracefully cope with the dreaded "Pantaloon" and "Second Childhood" ages when he is old enough, "sans teeth, sans eyes, sans taste, sans everything," to play those roles. Come into the amphitheatre and take a front row seat, and hopefully you will be entertained for many hours, but more importantly, you may learn how to improve your own performances as you "strut and fret your hour upon the stage, and then you will be heard no more."
Randall L. Got is an All-American male of Chinese lineage who grew up in the 1940s, 1950s, 1960s, and 1970s when interracial dating and interracial marriages were extremely rare, and brought disapprovals from all sectors of American Society, even though the United States was considered the "Melting Pot" of the world. He was stationed at Fort Polk, Louisiana from 1967 to 1969, experiencing first-hand the turmoil and anger within our nation over the Vietnam War, and the animosity of many of its citizens directed towards the servicemen that included the "Draftees," who went to battle to protect the "American Way" when ordered by the President and Commander-in-Chief of the United States of America. After his military service, he courted and wedded the girl of his dreams against the wishes of his parents, and went on to a promising career in accounting and finance, spanning over three decades, as the Vice President of Finance for CHA Industries. He is the father of three daughters, and enjoying his "Golden Years" with his wife of forty years, living in Peace, Harmony, and Serenity, eschewing the struggles of the universe, leaving them to be resolved by the younger generations who are on their quest to find Happiness, Love, and Enlightenment.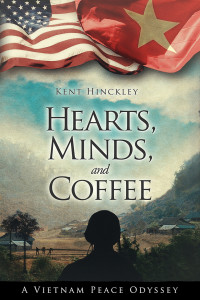 Kent's his first novel entitled, "Hearts, Minds, and Coffee," a Vietnam peace odyssey. The story is like Dances with Wolves meets Platoon. Dedicated to the late Buck Kingman (Paly '62) and two of Kent's fraternity brothers.
Available in paperback through
Amazon
(278 pages - fiction).
"Fictional account of four anti-war soldiers as they face threats from U.S. military brass and the Viet-Cong. In the end, with their lives in the balance, they try to save Americans and Vietnamese villagers against horrendous odds during a surprise attack by the North Vietnamese Army." Click on the Amazon link for a complete story synopsis.
Kent has written short stories, travel pieces, and a play entitled "The Interrogators" that won an award in the Writers Digest Annual Contest. He loves non-fiction, history, as well as mysteries, thrillers, and especially espionage novels. Many experiences from Army Military Intelligence in Vietnam and living in Taipei and Tokyo working for Bank of America in International Finance have found their way into his stories. He also worked in the real estate industry emphasizing green technologies.
Doug Hofstadter
Doug is a College of Arts and Sciences Professor of Cognitive Science and Computer Science at Indiana University, Bloomington, where he also directs the Center for Research on Concepts and Cognition. He is married with two grown children. Doug is also a multilinguist- fluent in French, Italian and Russian. He has memorized well over 1,000 lines of Russian poetry, plays the piano, loves to dance (especially the salsa), has lived abroad in Italy and France. A fascinating life--too much to include here.
Gödel, Escher, Bach: An Eternal Golden Braid

aka "GEB" Feb 5, 1999 - Pulitzer Prize Winner As one reviewer states, "This book was Doug's "magnum opus".
Sarah Niles Kafatou
October, 2019. Available through
Amazon .
In her journal Pomegranate Years, Sarah Kafatou relates her thoughts and activities during the three years, from 2014 to 2017, Fotis Kafatos, her husband of over four decades, entered the nearby long term care facility to the time of his death. Sarah, an American poet and painter, and Fotis, an internationally distinguished biologist, chose to settle in Crete, where he was born and grew up, after he had become severely affected by Alzheimer's.

The implicit question the writer of the journal asks is: How shall I live well, even as my beloved husband is dying? Her answer includes thoughtfully managing Fotis's care. It also entails abiding engagement with painting, hiking, playing the piano, enjoying visits with her adult children and their families, and partaking of the companionship of friends. All these endow her life and writing with resilience and gusto. Reading Pomegranate Years, you'll engage with a writer who invites engagement.
"Let The Light Go: A Collection of Poems" - by Sarah Niles Kafatou
Sarah has taught at Harvard University and the University of Heidelberg. Her poems and essays have appeared in various journals. Sarah has been a research associate at the Center for European Studies at Harvard and has published a history of Latin America. Her translations from Sophocles and Euripides are on file at the National Theatre in London. Her paintings were shown in one-person exhibitions at the Galerie Melnikow in Germany and the Municipal Gallery of the City of Heraklion in Greece. And a catalogue of her paintings has been published in Greece. Sarah has not been one to allow the grass to grow beneath her feet constantly pursuing new interests and studies. She is a multi-linguist, fluent in a number of languages, plays the piano, paints, writes and is married to the internationally renowned Greek scientist, Fotis Kafatos whom she met at Harvard. Dr. Kafatos has had a sterling career as an entomologist and molecular and biomedical biologist. They have resided in Massachusetts as well as Greece, and more recently in London.
David Edward Rye
David was the founder of Computech Corporation and later a Director at IBM. He earned his MBA with honors from Seattle University. He is currently president of Western Publications and writes finance books from his Goodyear, AZ office. His award-winning books include "Starting Up" and "1001 Ways to Inspire Yourself".
1,001 Ways to inspire: Your Organization, Your Team, Yourself
1,001 ways to get promoted
1,001 Ways to Save, Grow, and Invest Your Money
25 Stupid Mistakes You Don't Want to Make in the Stock Market
The 250 retirement questions everyone should ask
Attracting & Rewarding Outstanding Employees
Complete idiot's guide to financial aid for college
How to Start & Operate A Successful Business: Winning the Entrepreneur's Game
The Corporate Game: A Computer Adventure for Developing Business Decision-Making Skills/Book and Disk
The Vest-Pocket Entrepreneur
Two for the money: Financial planning for the two-income couple
Winning the Entrepreneurial Game: How to Start, Operate, and Be Successful in a New or Growing Business (An Adams Business Advisor)
Stop Managing and Lead
Starting Up: Do you have what it takes to make it in you own business?
Save My 401K!: What you can do now to rebuild your retirement future
It's Boom Time Baby! How To Make Money After You Retire: Supplementing your retirement income with a home-based business
Karl Schonborn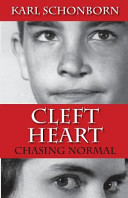 Cleft Heart - Chasing Normal
January, 2014 - Available in Kindle and Paperback - see more below
Copies may be ordered through Amazon or Barnes and Noble If you would like an autographed copy of Cleft Heart, visit http://karlschonborn.com/faq/ for details.
Visit http://karlschonborn.com/schedule-of-events/ for future appearances, etc.
Karl is pleased that traffic to his website and Cleft Heart's Facebook Page grows daily. It's probably because he's been posting two new blogs each week. If you're one of his faithful readers, he give thanks to you!
Thankfully, Cleft Heart has been received well by the critics as indicative of Amazon review headings--
"A Powerful and Moving Memoir"
"Awesome book about overcoming obstacles"
"Felt like I lived it"
"Unless allowed a 6th star, I cannot recommend it more highly"
"And 'David slew his Goliaths'"
"A lesson in honesty and courage"
"Perfect Title - Powerful and Provocative Book"
"STOP, LOOK and LISTEN" - Screenplay
Violence and Conflict

: Understanding the Issues and Consequences

-
How teachers, police and even UN Peacekeeping Troops can more effectively deal with violence."
Policing Society: A Comparative Look at Violence, the Use of Force, and other Issues in the US and UK.
To Keep the Peace: Crisis Management in Law Enforcement.
Dealing with Violence: The Challenge Faced by Police and other Peacekeepers.
Karl has first-hand knowledge of clefts, heart defects, and violence of all sorts—from schoolyard bullying to international bullying. He's written four books besides Cleft Heart, some with recommendations about how teachers, police and even U.N. peacekeeping troops can more effectively deal with violence.
After nine years of schooling back East, Karl returned home to the Bay Area in the 1970s to teach courses on violence, revolution and social movements, segueing to crime and delinquency in the 1980s and then terrorism and police studies in the late 1990s --- mostly in response to changing student interests.
Karl has earned a living using his voice as a public speaker, even though it was once nasal and snuffly as cleft palate voices often are. Besides narrating documentaries, Schonborn has lectured to and mentored thousands of students in his career as a professor at California State University in the San Francisco Bay Area.
A recipient of many grants and awards, Karl has been a Visiting Scholar at the British Centre for Violence Studies at the University of Manchester in 2000 and 2007 and an interviewer for several cable TV shows in the Bay Area
Peter Steinhart
Peter is a naturalist and a writer. For twelve years he was an editor and columnist at Audubon, and his work has appeared in Harper's, the New York Times, the Los Angeles Times, Mother Jones and Sierra. He has twice been a finalist for a National Magazine Award, and his essays have been widely anthologized. He has published four books, the most recent of which is The Company of Wolves.
Undressed Art: Why We Draw
The Company of Wolves
Tracks in the Sky: Wildlife and Wetlands of the Pacific Flyway
Two Eagles/Dos Aguilas: The Natural World of the U.S.—Mexico Borderlands
California's Wild Heritage: Threatened and Endangered Animals in the Golden State
Tracks in the Sky: Wildlife and Wetlands of the Pacific Flyaway
Carol Kinsey Goman, Ph.D. (aka Carol-Jean Thompson)
is an executive coach and international keynote speaker and seminar leader for corporations, associations and government agencies.
Body language has always played a key role in Carol's professional life. Prior to founding Kinsey Consulting Services, she was a therapist in private practice -- reading nonverbal cues to help her clients make rapid and profound behavioral changes. As a coach, Carol helps leaders build powerful and effective business relationship by using verbal and nonverbal communication that projects confidence, credibility, and empathy.
Carol has an extensive background in organizational "people issues." She's published over 300 articles in the fields of organizational change, leadership, communication, the multi-generational work force, collaboration, employee engagement, and body language in the workplace. An upbeat and entertaining guest, Carol's been featured in media including NPR's Marketplace, CNN's Business Unusual, Investor's Business Daily, Executive Excellence, ABC's "The View From the Bay," Forbes.com, and the NBC Nightly News. She is a Human Resource columnist for Troy Media and an "On Leadership" panelist for The Washington Post.
"The Nonverbal Advantage"
"The Silent Language of Leaders: How Body Language Can Help - or Hurt - How You Lead"
Gary Winkler
"A Geological Guide to Wrangell-Saint Elias National Park and Preserve AK: A Tectonic Collage of Northbound Territories"
Mike Wright:
"Natural Connections: Perspectives in Community-based Conservation. Edited by David Western and Michael Wright in 1994
Michael's career was in conservation, primarily in working on projects overseas. After graduating from Stanford Law School, he went to work for The Nature Conservancy eventually moving to the World Wildlife Fund before becoming CEO of the African Wildlife Foundation. He left AWF to direct the conservation grants program at the MacArthur Foundation. He ended his career at a consulting professor at Stanford and finally returning to WWF. His professional focus was on linking conservation to issues of human poverty, an approach which is described in a book he co-edited, "Natural Connections: Perspectives in Community-based Conservation."
Comments from Mike: "Considered the definitive book on the topic at the time (admittedly a niche market). The various articles and book chapters are in the same professional vein." I spent a period as a consulting professor at Stanford which would have astonished any number of Paly teachers as indicated by Mr. Davis, Paly's student government faculty advisor. When I told him I was going to Lawrence College he said, "But that's a good school!?!"