Paly ~ Class of '61
"When we're connected to others, we become better people."
-- Randy Pausch, The Last Lecture
HAPPENINGS:
COMING EVENTS:
PALY CAMPUS CENTENNIAL CELEBRATIONS!!!
Join the 2018 Centennial celebrations
"Paly THEN and NOW"
~ 100 Years of Graduates ~
Video - Paly Guided Tour - https://palyguidedtour.github.io/
Sunday - October 7, 2018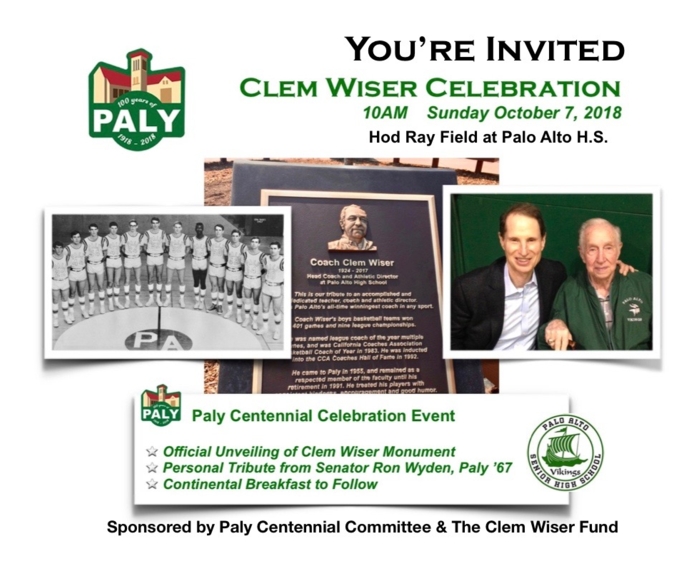 Sunday, October 7 - 1:00-3:30pm - March to Paly - A Centennial re-enactment FREE. Open to the public.
1:00-2:00pm - The march will start in front of Channing House at 850 Webster and end at Palo Alto High School Centennial Plaza.
March Logistics: Marchers can meet at the march starting point before 1:00 pm. It should take approximately 45 minutes for the entire group to arrive at Paly (1.2 miles).
All attending are encouraged to help create the same level of enthusiasm exhibited at the original march in 1918.
Please use the link to sign up so we can gauge march participation: https://goo.gl/forms/rc3RHvmXk07FQh3v1
2:00-3:30pm - Dedication/Performance Program
Centennial dedications and tribute to Paly's founder, Anna Zschokke.

World premiere student performances will follow at the Paly Performing Arts Center (PAC).

The afternoon will be finished off with birthday cake.
PALY'S CENTENNIAL CELEBRATION
Paly's year-long Centennial Celebration will commence in August, 2018. The Alumni Association invites you to join their site at www.palyalumni.net to keep abreast of the activities taking place on campus throughout the year.
Completed...
THE LONG AWAITED PALY JOURNALISM ARCHIVE PROJECT
Campaniles, Madronos, and more...

click on > http://palyjournalismarchive.pausd.org/
ABOUT THE COLLECTION
The Palo Alto High School Journalism Archive preserves over 120 years of student voices by digitizing award-winning Paly publications from 1895 to present day. Explore this unique collection, which offers student perspectives on important local, national and international events. All Madronos, available Campaniles and other publications are included in these archives.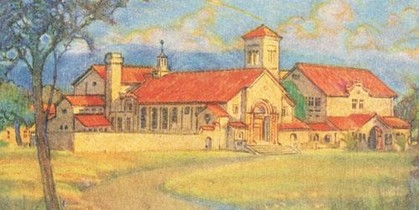 "The high school experience is the mother lode of group memories. It's the imprint and paradigm because that's where our roots are; it was the site of our coming of age and where adult life started, where we found our first role models and maybe our first love."
Dick Henning