Paly ~ Class of '61
HONORING ALL WHO SERVED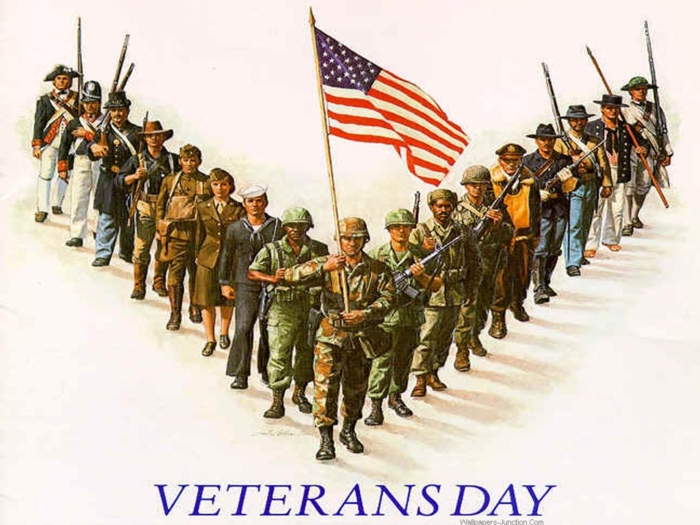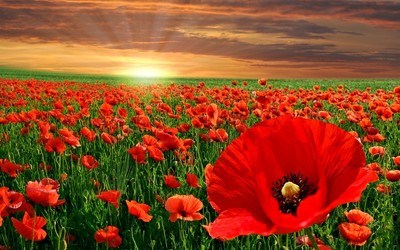 In Flanders Fields
In Flanders fields the poppies blow
Between the crosses, row on row,
That mark our place; and in the sky
The larks, still bravely singing, fly
Scarce heard amid the guns below.
We are the Dead. Short days ago
We lived, felt dawn, saw sunset glow,
Loved and were loved, and now we lie
In Flanders fields.
Take up our quarrel with the foe:
To you from failing hands we throw
The torch; be yours to hold it high.
If ye break faith with us who die
We shall not sleep, though poppies grow
In Flanders fields.
John McCrae - 1872-1918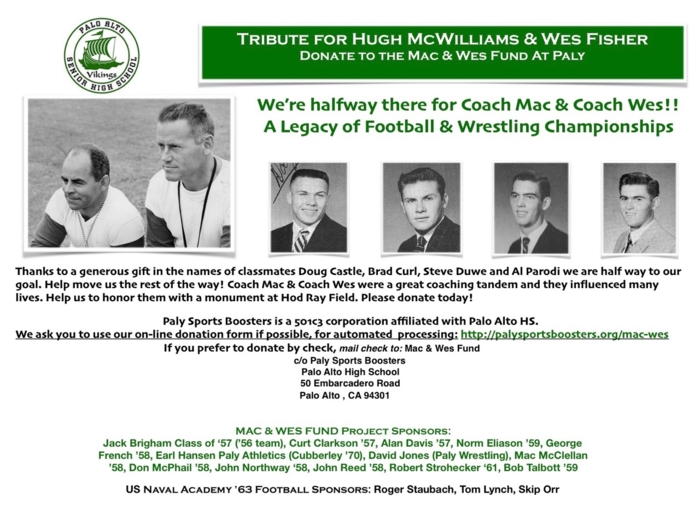 Sarah Niles Kafatou book . Available at Paul Dry Books, Amazon.com or your local bookstore
.
CHECK IT OUT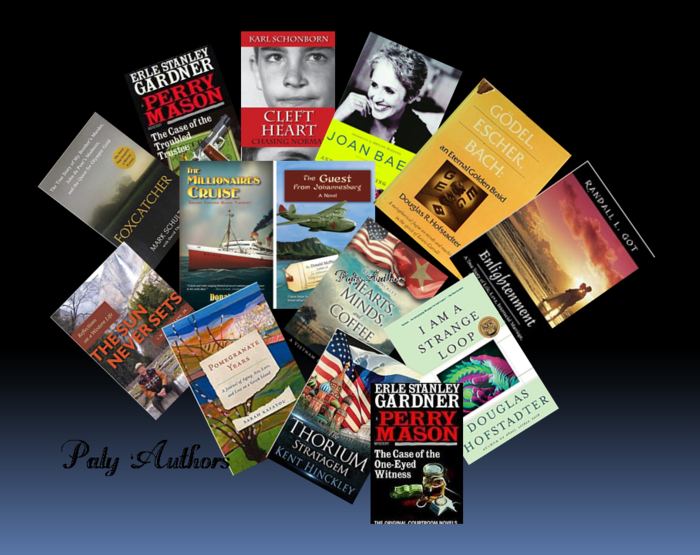 A new Menu Item, "Paly Authors" has been added to the Paly Alumni site.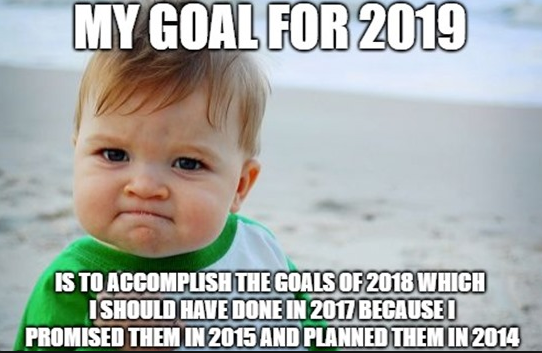 "When we're connected to others, we become better people."
-- Randy Pausch, The Last Lecture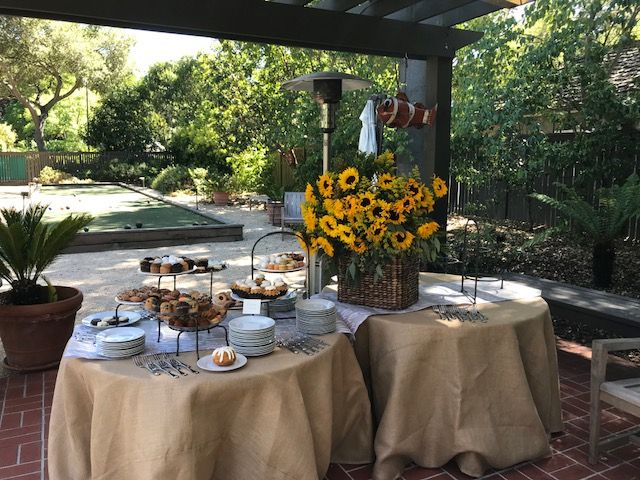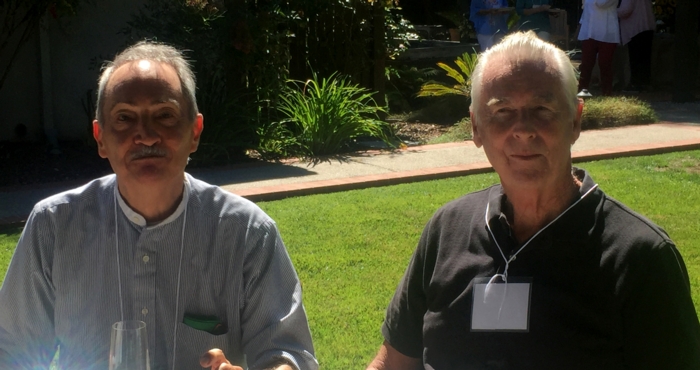 Karl and Kent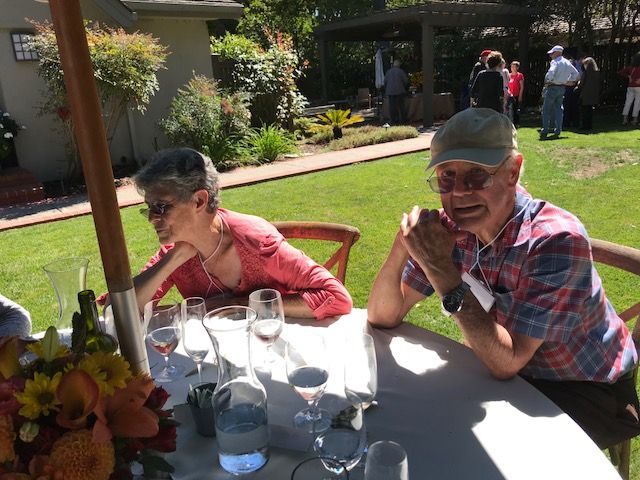 Mike and Hilda Crady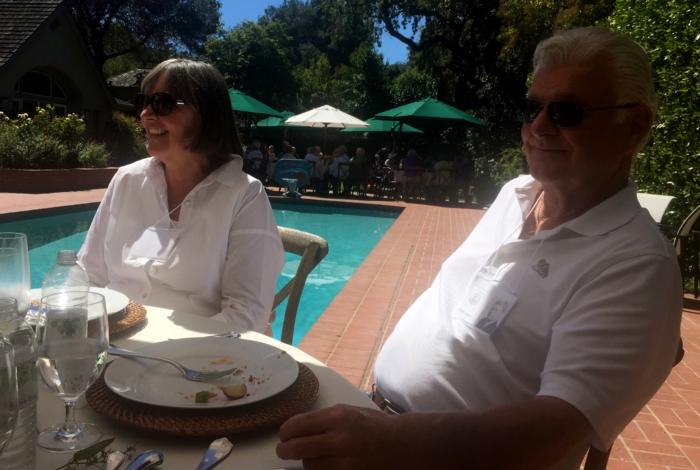 Verity Cook and Ron Holmes
Harry Kellogg, Bob Langfelder, Isolde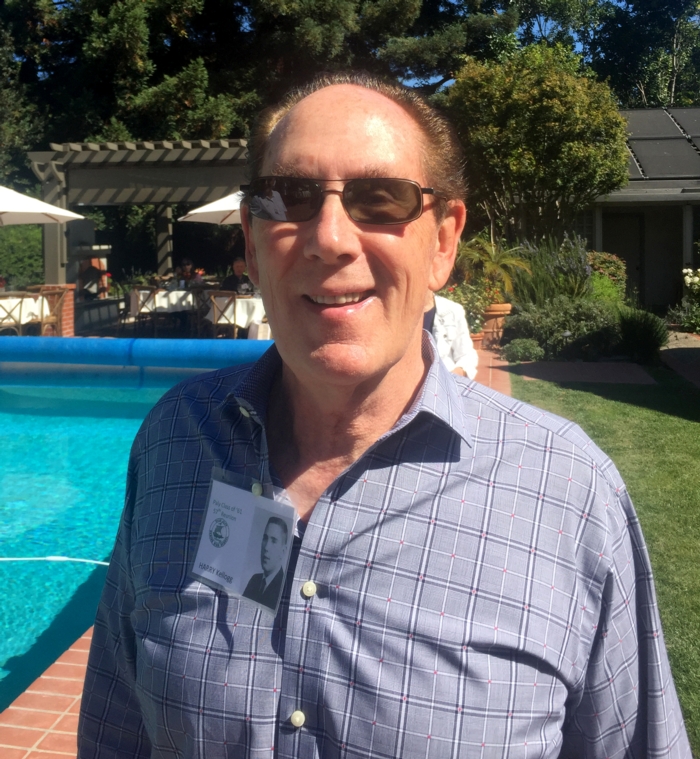 Harry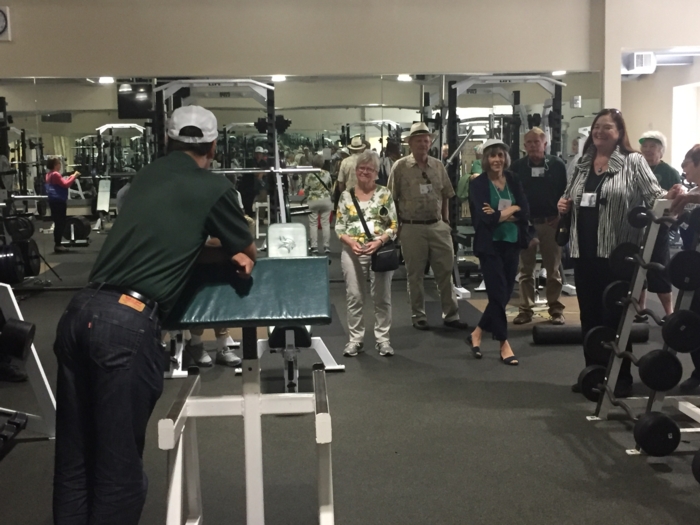 Paly Tour led by Arne Lim , Paly grad and math teacher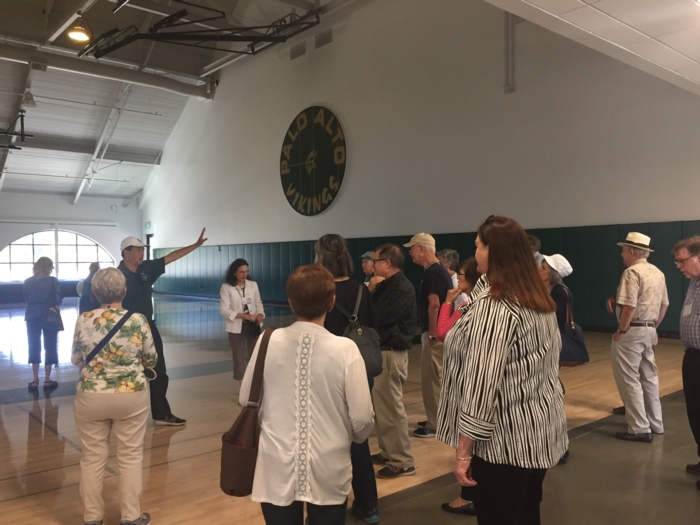 Many more Reunion photos to come. Having problems with website's software.
HAPPENINGS: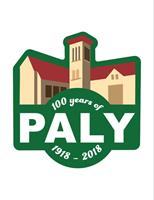 Thursday - August 22 5 - 7 pm
Annual Welcom Back to Paly Dinner - more info forthcoming
sponsored by the Paly Alumni Association
THE LONG AWAITED PALY JOURNALISM ARCHIVE PROJECT
Campaniles, Madronos, and more...

click on > http://palyjournalismarchive.pausd.org/
ABOUT THE COLLECTION
The Palo Alto High School Journalism Archive preserves over 120 years of student voices by digitizing award-winning Paly publications from 1895 to present day. Explore this unique collection, which offers student perspectives on important local, national and international events. All Madronos, available Campaniles and other publications are included in these archives.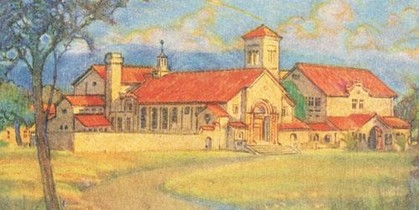 "The high school experience is the mother lode of group memories. It's the imprint and paradigm because that's where our roots are; it was the site of our coming of age and where adult life started, where we found our first role models and maybe our first love."
Dick Henning